First...the preferences setup...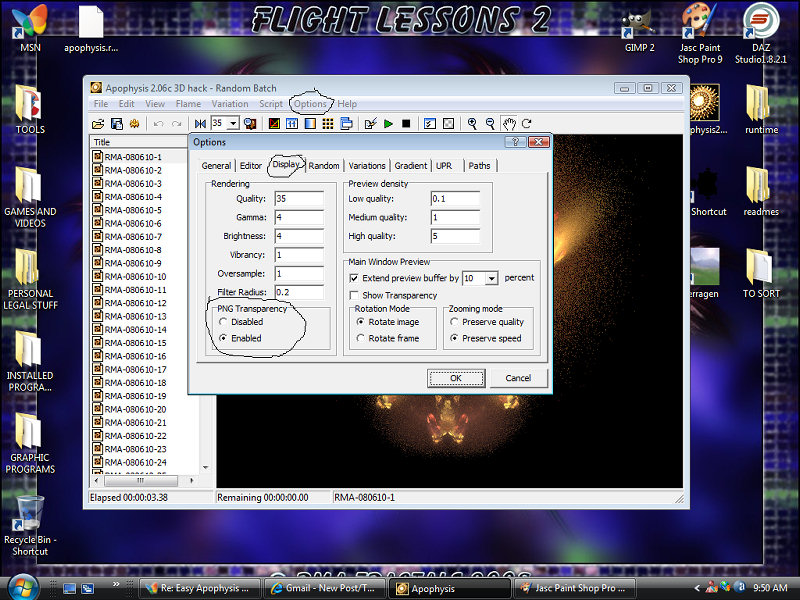 And, if you have a multi core computer you will need to set this up accordingly...This makes sure Apo uses your resources correctly.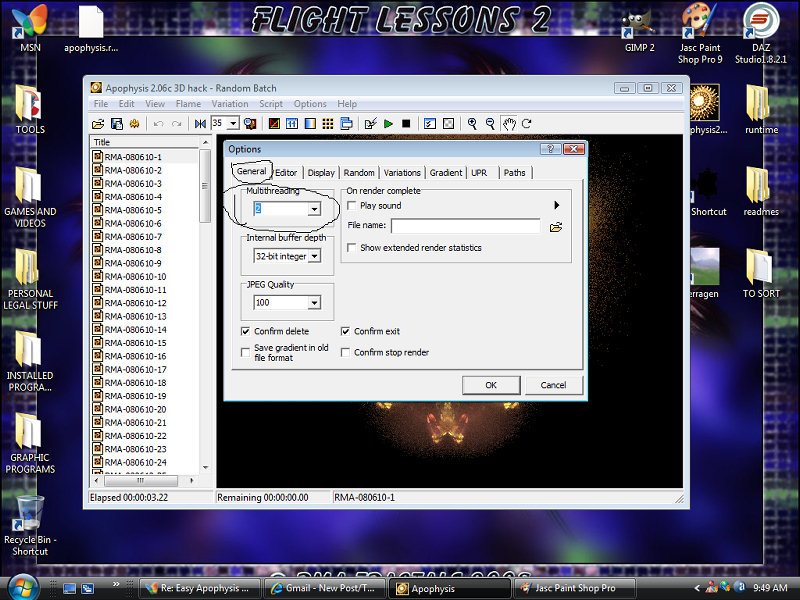 Now on to the walkthrough....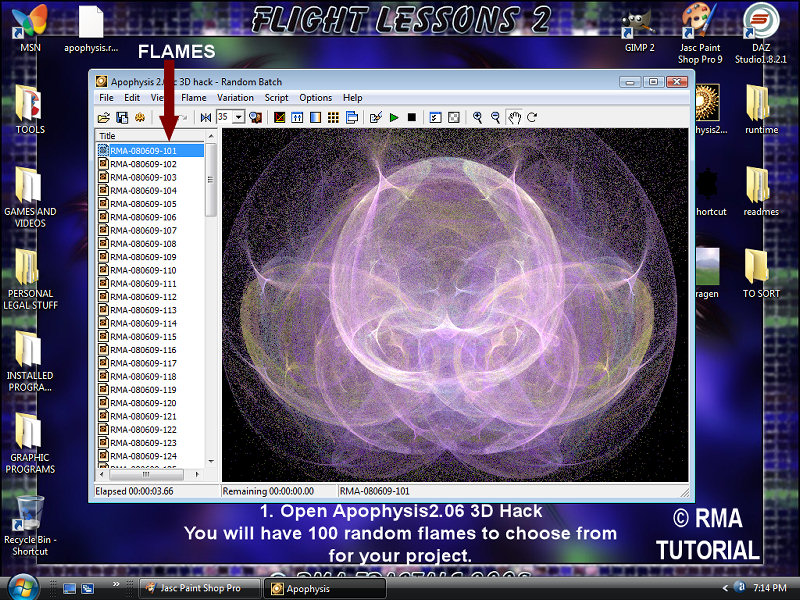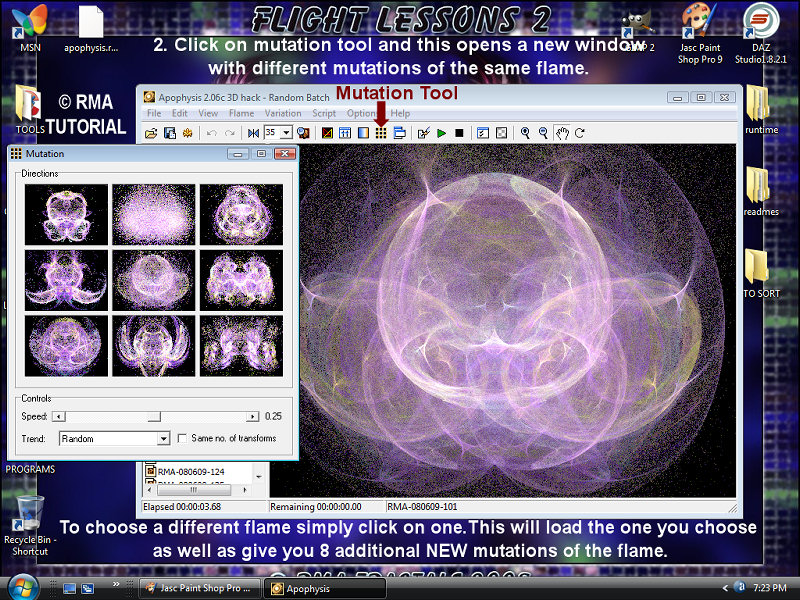 *note: The Center flame in the mutation window is the one shown in your work area. If you dont like the mutations shown simply click in that center box on the mutation window to change the ones around it until you see one you'd like to delve deeper into without actually changing the one in your workspace.